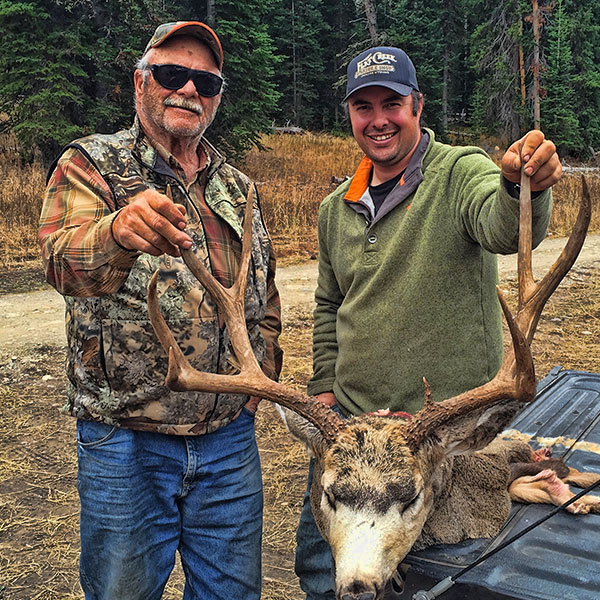 Let us introduce ourselves. We are Russ and Gene Moses of MF Hunting, owners of one of the oldest established camps in the state of Wyoming, BG-215.  Emil Feuz established this camp in the early 40's and it has been passed down through his family into ours. Emil's son, Larry, and my father, Russ, have ran the camp for the last 50+ years.
Over those years, we have prided ourselves on making our clients more like friends and family. MF Hunting specializes in elk and deer hunts with both a rifle and a bow. We hunt in the Bridger-Teton National Forest:  Area 81 for elk, Area 17 for moose and Region H for deer on the State Game and Fish hunting maps. We are fortunate enough to be able to drive to both of our camps allowing us some added luxuries.
We are able to keep our prices low, for the same great experience, because we know what is necessary and what's not. Hunting in Jackson Hole is pretty much the same no matter what area. Choose an outfitter that has been in the game for a long time. They are the ones that are in it to satisfy their hunters. We believe integrity and hard work are still very important. Once again, congratulations on your successful draw and we hope to talk hunting with you soon!