Guiding Hunters in Wyoming for Over 80 Years
Let our Experience Guide Your Hunt!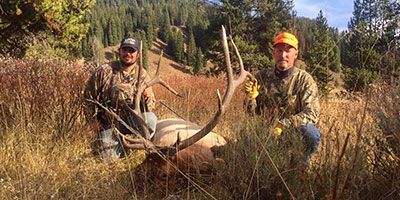 Our hunts include access to Elk Area 81 and Deer Region H area 156. We also have moose and black bear available. Our guides have been in the area for over 50 years, and we have a maximum of 6 hunters, with 1 guide per 2 hunters.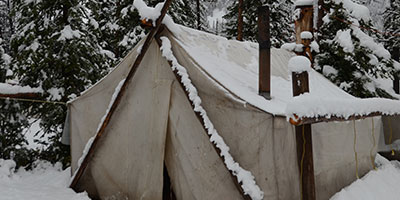 Our camp is located 55 miles North East of Jackson, Wyoming and includes a full time cook, hot breakfast, sack lunch and hot dinner, generator, lights, shower tent, outhouse, wood stoves, mattresses, and canvas wall tents.
Hunting in Wyoming is pretty amazing! Our camp is in the Bridger-Teton National Forest, about 1 hour from Jackson. We are fortunate enough to be able to drive to both of our camps allowing us some added luxuries.